Webinar: Exporting olive oil to Europe

Olive oil continues to grow in popularity in Europe. Many consumers are switching to olive oil because of its taste, health properties and shortages of other oils due to the war in Ukraine. Extra virgin olive oil is particularly popular in Europe, especially in its main markets: Spain, Italy, France, Greece, Germany and Portugal. The increasing demand for healthy and sustainable food creates opportunities for organic and high-quality olive oil.
Join this webinar to discover which trends and European countries are interesting for olive oil exporters. We will also look at how to successfully promote your olive oil in the European Union and how to better understand the European market.
Our experts will discuss the following questions:
What are the characteristics of the European market?
Which countries offer opportunities for olive oil?
Which trends affect olive oil consumption in Europe?
Who are your main competitors in the market?
What are the main buyer requirements of the market?
How can you successfully market your products in Europe?  
For whom?
This webinar is for entrepreneurs and business support organisations active in the olive oil sector.
Presenters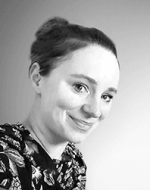 Kasia Hartwig, Consulting Director of the Strategic Analysis & Advisory Practice at M-Brain GmbH. Kasia has over 15 years of research experience focusing on strategic analysis, customised market research and advisory projects. Her expertise includes market sizing and forecasting, market attractiveness analyses, competitive analyses and customer intelligence. Before working at M-Brain, Kasia worked at the World Bank in Washington, D.C. There, she worked on human development topics in Sub-Saharan Africa.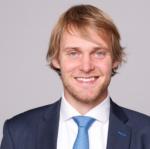 Ferry Böhnke, expert in market access and sourcing. Ferry has been working in international trade promotion since 2011. Consulting for Export and Business Support Organisations (BSOs) and helping SMEs in their approach to international markets are at the centre of his work. He has worked closely with EU, national and regional-level institutes and helped companies from more than 40 countries strengthen their export position and international networks. In cooperation with the IPD and SIPPO programmes, Ferry has been promoting EU market access for non-EU olive oil producers.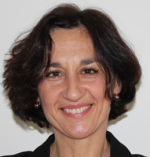 Francesca De Ritis, olive oil importer, consultant, and professional olive oil taster and coach at ONAOO. Francesca selects, imports and distributes premium-quality extra virgin olive oil to the Dutch market. She also trains and educates professionals in the retail and food industries about the use of high-quality extra virgin oil. She started her journey as a passionate olive grower and producer in Italy. With 20 years of experience, her knowledge spans farming, milling, sourcing, sensorial tasting, marketing and distribution. Francesca is also a professional olive oil taster and coach at Italy's National Organization for Olive Oil Tasters (ONAOO). And as an expert in oils from Italy and the Mediterranean, she is a jury member in international olive oil contests.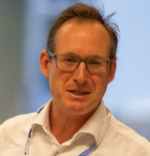 Jop Blom, sustainable entrepreneur & expert consultant from Behold. Jop has over 20 years of experience empowering sustainable entrepreneurship beyond borders. He has helped international public-private partners across the world and his own ventures in Europe, Africa and Latin America. In 2021, Jop and his partner and sector-branding specialist Leon Trujillo joined the CBI export promotion project for Jordanian olive oil. Through a series of workshops, they worked with the entire Jordanian olive oil sector to develop a brand identity. This year, the brand identity was launched in Jordan in August and internationally at SIAL in Paris in October. During this webinar, Jop will share the process, benefits and important success factors of developing a joint sector brand identity for international export promotion.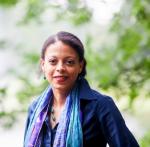 Tonia Dabwe, business advisor and growth strategist at Guide My Growth, will moderate the session. Tonia is a Dutch-Liberian business advisor and growth strategist. She mainly works with small and medium-sized enterprises (SMEs) in Europe, the US and Africa. She is the Founder and CEO of Guide My Growth. This company provides online business advisory services mainly to SMEs across the African continent. Tonia's areas of speciality include funding, marketing and sales, and business management.
More information
For more information, please contact Programme Manager Arthur Scheinhardt via the contact form.