Webinar: Exporting immune-boosting botanicals to Europe

The Centre for the Promotion of Imports from Developing Countries (CBI) invites you for a new Market Intelligence (MI) webinar. This webinar focuses on the natural ingredients for health products sector.
During the COVID-19 pandemic, consumer demand for immune support hugely increased. This trend is here to stay. Consumer demand for natural health products is still growing. And many companies are introducing products with botanicals such as turmeric, ginger and echinacea for their immune-boosting properties. At the same time, European legislation makes it difficult for brands to make health claims based on botanicals.
During this webinar, we will discuss the opportunities and challenges for exporters of immune-boosting botanicals on the European market. We will look at the following questions:
How is the demand for immunity health products developing?
What trends affect the market?
What is the role of botanicals in immunity health products?
How can exporters enter the European market?
 
For whom?
The webinar is for entrepreneurs and business support organisations active in the natural ingredients sector.
Agenda
10:30 – 10:35 CEST: Opening remarks and introduction to CBI.
10:35 – 10:55 CEST: Trends and developments for immune-boosting botanicals.
10:55 – 11:10 CEST: How to enter the market.
11:10 – 11:30 CEST: Guest speaker.
11:30 – 11:45 CEST: Questions and answers session.
Presenters
Thomas Vonk, Programme Manager Market Intelligence at CBI, will host this webinar. Presenters include: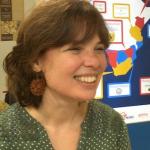 Jolanda van Hal
Jolanda is a senior consultant at ProFound – Advisers In Development. She is a trade promotion and market research expert. She specialises in the promotion of sustainable trade in biodiversity-related products. Jolanda has extensive experience in international market research, developing strategic marketing guides for SMEs and linking them to international markets. Her product expertise includes natural ingredients for health products, food and cosmetics.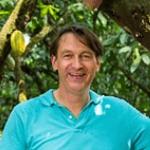 Nick Salter
Nick is the co-founder of Aduna, a food brand, bulk ingredient supplier and baobab fruit producer. Nick focuses on developing new value chains to connect small producers to the global economy by creating demand for underutilised crops. Since 2014, the Aduna team has worked with all points of the value chain; from harvester, community, co-operative and NGO through to exporter, manufacturer, brand, retailer and consumer. This has given the team experience in the opportunities and challenges of creating environmental and social impact via the development of export markets.
Register
Join us for this webinar on 5 July at 10:30 – 11:45 CEST.
More information
For more information, please contact Programme Manager Thomas Vonk via the contact form.