Webinar: European demand and trends in natural food additives

Europe has a large food and beverage industry which uses natural additives. European consumers want healthier and more sustainable food ingredients. This is increasing the demand for natural additives. Also, due to stricter EU legislation, more companies are replacing artificial ingredients with natural ones. Interesting product groups for suppliers in developing countries include natural sweeteners, emulsifiers, stabilisers, thickeners, gelling agents, natural flavours and natural colours.
During this webinar, we will discuss the opportunities and challenges in the European market for natural food additive exporters. We will address the following questions:
How is the demand for natural food additives developing?
What trends affect the market?
What uses for natural food additives are relevant for the European market?
For whom?
The webinar is for entrepreneurs and business support organisations active in the natural ingredients sector.
Agenda
10:30 – 10:35 CET: Opening remarks and introduction to CBI.
10:35 – 11:05 CET: Trends creating opportunities in the European market.
11:05 – 11:30 CET: Natural colours as an example of natural ingredients replacing synthetics.
11:30 – 11:45 CET: Questions and answers.  
Presenters
Thomas Vonk, Programme Manager Market Intelligence at CBI, will host this webinar. Presenters include: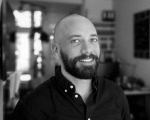 Gustavo Ferro Gustavo is an independent trade and development consultant. He has more than 15 years of experience supporting exporters and organisations in the natural ingredients sector. Gustavo is a researcher for CBI natural food additives studies and an external expert on natural ingredients for the Swiss Import Promotion Programme (SIPPO). He has collaborated on natural ingredient projects for organisations like the United Nations Industrial Development Organization (UNIDO), the United Nations Development Programme (UNDP), the World Bank and Swisscontact.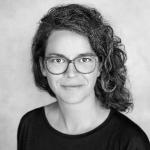 Teresa Hüttenhofer Teresa helps get products from developing countries to European shelves. For more than 10 years, she has worked in sustainable development cooperation and trade promotion for natural ingredients. Her contacts include producing companies as well as importers of natural food additives in Europe. Teresa is the lead researcher on natural food additives for CBI's market information. She is also an external expert in natural ingredients for the German Import Promotion Desk (IPD). She has collaborated on other natural ingredient projects for the German Agency for Development Cooperation (GIZ), the Swiss Import Promotion Programme (SIPPO) and the United Nations Conference on Trade and Development (UNCTAD).
More information
For more information, please contact Programme Manager Thomas Vonk via the contact form.