Webinar: European demand and trends in fresh fruit and vegetables

Europe offers a large and mature market for fresh fruit and vegetables. Year-round demand makes it dependent on foreign supply, but several factors are influencing international trade. Climate change, COVID-19 and the Green Deal are increasing the requirements of the fresh sector. What does this mean for consumption in Europe? And how will this affect the future role of fresh fruit and vegetable suppliers?
During this webinar, we will discuss the following questions:
What are the new trends in the fresh fruit and vegetables sector? And how will these affect your market?
Which countries are interesting to target? And which opportunities do they offer?
Which fruit and vegetables can you expect to become more important?
 
For whom?
The webinar is for entrepreneurs and business support organisations active in the fresh fruit and vegetables sector and interested in exporting to the European market.
Agenda
10:00 – 10:05: Opening remarks and introduction by Thomas Vonk.
10:05 – 10:20: Presentation on trends by Michel Peperkamp.
10:20 – 10:35: Guest speaker; Jan Harm Beukema, entrepreneur in Tanzania.
10:35 – 10:45: Questions and answers part 1.
10:45 – 11:05: Presentation on demand by Michel Peperkamp.
11:05 – 11:15: Questions and answers part 2.
 
Presenters
Thomas Vonk will host this webinar. Thomas works for CBI as Programme Manager Market Intelligence for the fresh fruit and vegetables sector.  
Presenters include:
Michel Peperkamp from ICI Business.
Michel has worked as a researcher and export consultant in the fresh food and food ingredient industry for more than 10 years. He has guided trade missions and helped companies looking for new markets in Europe. He has worked as a market researcher for CBI in the fresh fruit and vegetables sector for almost 8 years.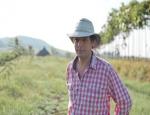 Jan Harm Beukema is our guest speaker.  He will give his opinion on several trends in the market. He studied tropical agriculture and has worked in East Africa since 1999. He is the founder/director of several companies in Tanzania. All companies focus on supplying the agricultural industry. Maua Mazuri Tissue Culture Products Ltd supplies a range of tissue culture plants, disease-free banana plants, and potato plantlets. Miti Mingi Nurseries Ltd supplies fruit and vegetable seedlings. This company specialises in grafted fruit trees and tomato seedlings. Kuku Nzito Ltd support farmers with heavy equipment for farm infrastructure and water conservation.
Register
Join us for this webinar on 8 December 2021 at 10:00 – 11:15 CET.
More information
For more information, please contact Programme Manager Mr Thomas Vonk via the contact form.