Webinar: The EU Green Deal: How will it affect my business?
Join us to learn about the EU Green Deal and what it means for exports to Europe.  This webinar is for all businesses, from starters to experienced exporters.
We will be sharing important information and steps you should consider to be successful.
We will give this webinar on:
20 October 10:00 – 11:30 CEST; and
2 November 16:00 – 17:30 CET.  
The EU Green Deal
The EU Green Deal is a package of actions. It aims to reduce greenhouse gas emissions and the use of resources while achieving economic growth. As a result, products sold in the EU market will need to meet higher social and environmental sustainability standards. In this webinar, you will learn how EU Green Deal policies can impact your business. We will take a closer look at 2 EU Green Deal strategies that will likely impact export to Europe. These include the Farm to Fork Strategy and the Circular Economy Action Plan.
Also, we will update you on the policies that take effect in the coming 2 years. We will share tips on how you can prepare for these policy changes, including recommendations from European importers.
Presenters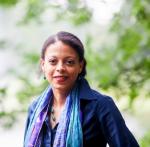 Moderator Tonia Dabwe will host the webinar:
Tonia is a Dutch-Liberian business advisor and growth strategist. She mainly works with small and medium-sized enterprises (SMEs) in Europe, the US and Africa. She is the Founder and CEO of Guide My Growth. This company provides online business advisory services mainly to SMEs across the African continent. Tonia's areas of speciality include funding, marketing and sales, and business management.
Presenters include Diana Quiroz and Jasmine Arnould from Profundo.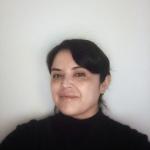 Diana Quiroz
Diana Quiroz coordinates Profundo's value chains and human rights research group. She also organises the company's field research activities. For the past 7 years, she has carried out supply chain analyses on varied value chains. Her analyses include market potential, as well as specific challenges and opportunities in producer and consuming countries. She has many contacts among soft commodity importers and traders in important consumer markets.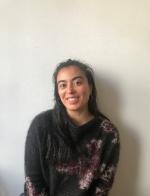 Jasmine Arnould
Jasmine is a researcher at Profundo. She focuses on investigating global supply chains and their impact on sustainability and human rights. She has experience in consulting multinationals on the responsible sourcing of tropical commodities.
Guest speaker: Hester Brink from PBL Netherlands Environmental Assessment Agency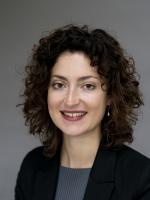 Hester Brink
Hester is a researcher at the Netherlands Environmental Assessment Agency. She works for the Department of Integrated Environmental Policy Analysis. Her department focuses on policy analyses and assessments on the four strategic themes of Climate change and energy transition, Circular economy, Food, agriculture and nature in transformation, and Urban and regional development.
More information
For more information, please contact our Programme Manager Mr Arthur Scheinhardt via the contact form.