Webinar: Entering the market with teff and fonio (part 2)

2 of the most notable grains ancient grains from Africa are teff and fonio. This webinar follows on from the session 'The European market potential for teff and fonio', which was held on 26 November.
Entering the European food market
Entering the European food market is not easy. And it is even harder when you introduce new ingredients like teff and fonio. The success of these products depends on both product marketing and reliable supply chains.
What aspects are most important for suppliers in producing countries?  And what is the best market segment or channel to focus on? These questions will be looked at during the webinar.
Presenters
CBI Market Intelligence Programme Manager Arthur Scheinhardt will host the webinar. Michel Peperkamp will present it.
Michel Peperkamp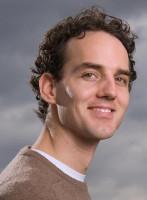 Michel Peperkamp
ICI Business
Export consulting | Market intelligence | New business
For almost 10 years, Michel has worked as a researcher and export consultant in the food and food ingredient industry. He has guided trade missions and companies looking for new markets in Europe. Also, he has worked as a market researcher for CBI in grains, pulses and oilseeds since 2014. International business development is his passion.
"I am intrigued by the variety and the unexplored potential of ancient grains and superfoods. Within my consultancy work and research projects, I have seen a new demand for products such as quinoa and chia from South America. For me, teff and fonio have similar potential. It has been a pleasure to do some more research on these grains in Europe." 
Panelist: Solange Domaye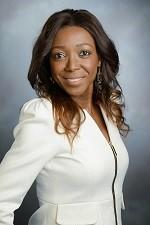 Solange is a serial social entrepreneur, she's passionate about promoting trade between Africa and Europe and she is versatile. Her company Saschou specializes in importing authentic and natural food products from Africa and promoting inclusive agricultural projects with focus on women empowerment in the Sub-Saharan region. She is the co-founder of Symfonio.bio, a project that import organic food products such as Fonio, Baobab and Tiger nuts to name only few from Africa.
Panelist: Alexei Justiz
Alexei is Managing Director at Neupert Ingredients GmbH. Among his responsibilities are the sourcing and quality assurance for teff. Neupert Ingredients stands for the global trade in plant-based raw materials, additives and specialties for food processing, pharmaceutical and cosmetics industries.
More information
Do you need more information? Please contact our Market Intelligence Programme Manager, Mr Arthur Scheinhardt, via the contact form.