Webinar: Entering the European Macadamia Market

Join us for an insightful and informative online webinar, 'Entering the European Macadamia Market.' This event helps exporting small and medium-sized enterprises (SMEs) unlock the opportunities within Europe's macadamia market.
Gain a better understanding of the European market as we delve into market trends, consumer preferences and regulatory considerations. Also, we will discuss success stories from experienced exporters. Our expert panel will help starting and experienced SMEs with the knowledge and strategies needed to understand and enter this market. 
We will discuss the following questions:
What trends are driving the demand for macadamia nuts in Europe? 
What are the most recent legal and buyer requirements to enter the market?
What is happening in emerging and traditional supplier countries?
Do not miss this chance to learn more about the European Macadamia market and global trends. Register now and get your business ready for growth. 
For whom? 
This webinar is for entrepreneurs and business support organisations in the macadamia sector.
Presenters 
Presenters include:
Aleksandar Jovanovic, Autentika Global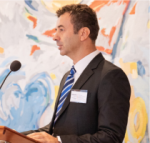 Aleksandar is an export and organisational development consultant. He is also a trainer and market researcher. He handles CBI market research studies on processed fruit and vegetables, edible nuts, and spices and herbs. His export support company Autentika Global finds simple and practical solutions for exporters from developing countries. Aleksandar has provided market research, matchmaking and coaching services in more than 30 countries. This includes the most recent CBI MI Study on Exporting Macadamia Nuts to Europe. 
Jens Borchert, expert in nuts and dried fruits

Jens Borchert is the founder and CEO of Palm Nuts and More. He is an expert in nuts and dried fruits. He is the chairman of the Dried Fruit Board at Warenverein in Germany, and vice chairman of Frucom in Brussels.
Yannic Sommer, Senior Purchasing Manager at Henry Lamotte Oils GmbH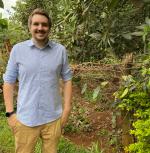 Yannic is Senior Purchasing Manager at Henry Lamotte Oils GmbH in Germany. He has more than 15 years of experience in the food and cosmetics industry and has an excellent network across Africa. He is deeply passionate about creating and developing sustainable, long-term partnerships.
Tonia Dabwe,  business advisor and moderator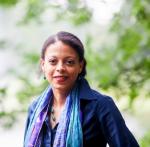 Tonia is a Dutch-Liberian business advisor and growth strategist, working mainly with SMEs in Europe, the US and Africa. She is the Founder and CEO of Guide My Growth. This company provides online business advisory services mainly to SMEs across the African continent. Tonia's areas of speciality include funding, marketing and sales, and business management.
More information
For more information, please see our FAQ or contact us via the contact form.