Webinar: The dried chilli and capsicum market in Europe

The Centre for the Promotion of Imports from developing countries (CBI) invites you for a new Market Intelligence webinar. This webinar focuses on the spices and herbs sector.
The increasing size of the European food processing industry;
the popularity of international cuisine; and
interest in new chilli flavours;
all influence the demand for dried chillies in Europe.
During this webinar, we will take a closer look at some of the attractive markets, such as:
Spain;
Germany;
The United Kingdom;
The Netherlands;
France; and
Poland.
We will also update you on the most recent legal and buyer requirements, popular chilli varieties and sustainability developments. We will share insights into what is happening with leading competitors such as China, Spain and India. We will also look at what is happening with new suppliers such as Peru, Thailand, Mexico, Brazil, South Africa, Zambia and Uganda.
For whom?
The webinar is for business support organisations and entrepreneurs active in the spices and herbs sector and interested in exporting to Europe.
Presenters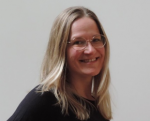 Tove Antonissen  from Straight Circles will host the webinar.
 Tove has more than 15 years of experience working with exports from Africa, Asia and Latin America. Through her work with exporters, she has gained a good understanding of how businesses think and approach challenges and opportunities. As a researcher, she observes and analyses new developments. In her training activities, she combines these 2 areas by bringing theory and abstract concepts to a practical business level.
Presenters include: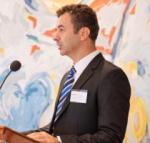 Aleksandar Jovanovic from Autentika Global
 Aleksandar is an export and organisational development consultant. He is also a trainer and market researcher. He handles CBI market research studies on processed fruit and vegetables, edible nuts, and spices and herbs. His export support company Autentika Global finds simple and practical solutions for exporters from developing countries. He has provided market research, matchmaking and coaching services in more than 30 countries.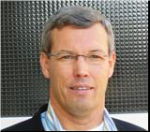 Poul Wiertsema from Spice & Advice

Poul is dynamic manager with a lot of experience in the international B2B food industry. For him, taking an innovative and sustainable approach in food supply chains is an important success factor.
Guest speaker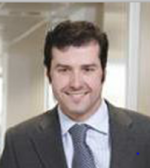 Ramón Sabater Galindo from Sabater Spices Group
Ramón Sabater is the China General Manager for Qingdao Sabater Food Co. Ltd., a daughter company of the Sabater Spices Group. Ramón joined Sabater Spices Group at the end of 2014. He is the fourth generation of this family to run the company. He has worked as a trade officer for the Spanish Government in Shanghai and 2 years as a China Manager for a big Spanish beverage group. In 2015, he opened a new manufacturing company in Jiaozhou, Qingdao. He also supervises the plantation of chillies all over the country and develops projects with local farmers. He is a member of the China Spice Association committee.
Register
Join us for this webinar on 14 December 2021 at 10:00 – 11:30 CET.
More information
For more information, please contact Programme Manager Mr Arthur Scheinhardt via the contact form.