Webinar: Cashews - export opportunities in Europe

Join us to explore the export potential of cashew nuts on the European market.  This webinar is for all businesses, from starters to experienced exporters. We will be sharing important information and steps you should consider to be successful.
Cashew nuts in Europe
The demand for cashew nuts in Europe is driven by the popularity of healthy snacking and new products which use cashew as an ingredient. We will take a closer look at attractive markets such as:
Germany
The Netherlands
The UK
France
Italy
Spain
Also, we will update you on the most recent legal and buyer requirements. We will share insights into what is happening with large competitors such as Vietnam and India.
Presenters
Tonia Dabwe from Guide My Growth will host the webinar.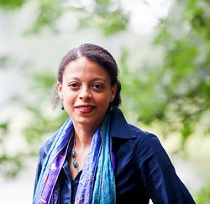 Tonia is a Dutch-Liberian business advisor & growth strategist working mainly with SMEs in Europe, the US and Africa. She is the Founder and CEO of Guide My Growth. This company provides online business advisory services to mainly small and medium-sized companies across the African continent. Tonia's areas of speciality include funding, marketing & sales, and business management.
Aleksandar Jovanovic from Autentika Global will present the webinar.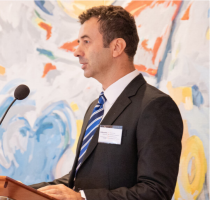 Aleksandar is an export and organisational development consultant. He is also a trainer and market researcher. He handles CBI market research studies on processed fruit and vegetables, edible nuts, and spices and herbs. His export support company Autentika Global finds simple and practical solutions for exporters from developing countries. He has provided market research, matchmaking and coaching services in more than 30 countries.
Presenter: Jan Vincent Rieckmann from August Topfer & Co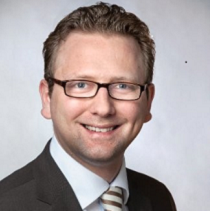 Jan Vincent is the Managing Director of August Topfer & Co. (GMBH & Co.) KG in Germany. ATCO is a major player in the European cashew trade. The ATCO group is a worldwide operating leading Nut Trading company with office, factories and warehouses in Germany, Italy, France, Spain, Czech Republic and Russia.
As part of ATCO's growth strategy, the group has invested in a modern and efficient cashew processing facility in Vietnam (August Toepfer Viet Nam Co. Ltd.) that started production in 2019. Mr. Rieckmann is German Ambassador and Member of the Board of Trustees of the International Nut & Dried Fruit Council (INC).
Date and registration
Monday, 30 November 2020 11:00 – 12:30 CET
More information
Do you need more information? Please contact our Market Intelligence Programme Manager, Mr Arthur Scheinhardt, via the contact form.