Online panel discussion: Opportunities in exporting dates

The demand for dates in Europe is increasing. This is due to the popularity of healthy snacking, sugar replacement alternatives, sustainability and new products like fruit bars. During this online panel discussion, we will take a closer look at attractive markets such as:
France;
Germany;
The United Kingdom;
The Netherlands;
Italy; and
Spain.
We will update you on the most recent legal and buyer requirements. And we will look at the developments in sustainability requirements. We will share insights into what is happening with established competitors such as Tunisia, Algeria, Israel, Iran and Pakistan. We will also discuss emerging suppliers such as Saudi Arabia, United Arab Emirates, Palestine and Jordan.
The panel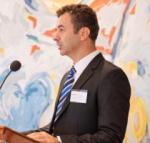 Aleksander Jovanovic, Export Marketing Consultant at Autentika Global.
Aleksandar Jovanovic is an export and organisational development consultant. He is also a trainer and market researcher. He handles CBI market research studies on processed fruit and vegetables, edible nuts, and spices and herbs. His export support company Autentika Global finds simple and practical solutions for exporters from developing countries. He has provided market research, matchmaking and coaching services in more than 30 countries.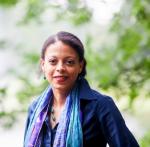 Tonia Dabwe, Business Advisor and Growth Strategist at Guide My Growth, will moderate the session.
Tonia is a Dutch-Liberian business advisor and growth strategist. She mainly works with small and medium-sized enterprises (SMEs) in Europe, the US and Africa. She is the Founder and CEO of Guide My Growth. This company provides online business advisory services mainly to SMEs across the African continent. Tonia's areas of speciality include funding, marketing and sales, and business management.
Guest speaker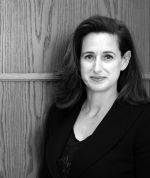 Lydia Gerrat, lydiagerrattconsulting.com
Lydia is an international trade consultant. Having worked as a senior buyer for one of the most respected UK supermarkets for 16 years, she has a detailed insider perspective as to how supermarket buyers think, what they are looking for and advice on how to fit in and adapt succinctly with a retailer's business model and ultimately, how to gain a product listing.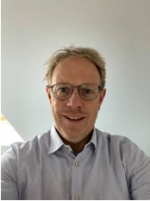 André Wielink: founder & managing partner of Die Frischebox GmbH in Germany
More than 20 years of experience in international FMCG, aswell on the retailside as in industry.
Die Frischebox, founded in 2013  is specialised in Dried Fruits, Nuts and Seeds and imports directly Afrika, Middle East and Asia.
To date, the company has developed into a strategic and firmly established partner in retail with a product portfolio that includes dried fruits, nut kernels, seeds, snacks, mixes, nuts in the shell, baking ingredients, specialties for Mediterranean cuisine and much more.
More information
For more information, please contact Programme Manager Mr Arthur Scheinhardt via the contact form.