Masterclass in food fraud and claims (Part 2)

There are 2 masterclasses on food fraud. The goal of these is to inform:
sector associations;
standardisation bodies; and
government officials;
about preventing food fraud and misleading claims in international trade. 
This session follows on from the masterclass on 17 March. We will look at the top fraud cases in your country and discuss possible actions and impacts. David Psomiadis will provide insights on how to create awareness, enforcement and certification. He will also talk about action plans you can make for your association or organisation. The action plans help with detecting food fraud as well as preventing it and reducing the risks of it happening.
Presenters
Masterclass moderator: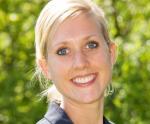 Louke Koopmans, CBI Sector Account Manager Natural Ingredients.
Guest speaker: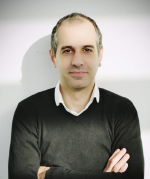 Dr David Psomiadis
David works as Head of the Laboratory and Business Development Manager at Imprint Analytics GmbH.
As Business Development Manager, he leads the global food authenticity business development strategy, brand development and business collaborations within global networks. He also applies science to market needs, creating new tools and solutions.
David has a PhD in isotope geochemistry and a scientific background in environmental and climate research. He has contributed to more than 70 publications in scientific journals and conferences.  He is a member of international committees and working related to food authenticity testing, for example, AOAC and CEN.
More information
Would you like more information? Please contact our Sector Account Manager, Ms Louke Koopmans.