Insights session: Exporting gum arabic and gum guar

Are you a supplier of gum arabic and guar gum? Do you want to learn about the market potential of the European Union and other markets?  Join this insights session.
Topics
During this webinar, we will look at market potential and market entry for gum arabic and guar gum.
The market potential
What is the demand?
Which countries offer the most market potential?
Which trends offer opportunities?
Market entry
Which requirements should your product meet?
Through which channels do gums end up on the market?
 
Presenter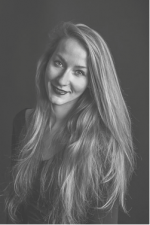 Iveta Kovacova
Iveta is the Research Manager at Ecovia Intelligence. She leads research and analysis projects on natural and sustainable products industries. She has worked in market research and consulting for over 10 years.
More information
For more information, please contact Programme Manager Louke Koopmans via the contact form.