Home Decoration & Home Textiles: Market Access Requirements

HDHT: Market access requirements to enter the EU market
To access the European market for home decoration and home textiles (HDHT), your products need to meet various requirements. While some of these are set in European law, others are specific to individual buyers or niche markets. In this webinar, we will take you through some of the key legislation and introduce you to the most common additional requirements that European buyers may ask you to comply with.
Agenda
10.00 – 10.10 am Opening remarks and introduction about CBI
10.10 – 10.45 am Presentation about Market Access Requirements to enter the EU market
10.45 – 11.00 am Questions and Answers
Target group
The webinar is meant for entrepreneurs and business support organisations who are active in the HDHT sector and currently export or have the ambition to export their products to Europe.
Presenters
The webinar will be hosted by Jantien Rutte, Programme Manager Market Intelligence at CBI, and presented by: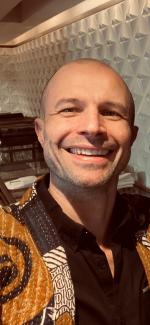 Remco Kemper,
Entrepreneur and International Product Development and Business Consultant in Home Decoration and Home Textiles, working for CBI since 2007
Join us for this webinar for free on 21 January 2021 at
10.00 AM – 11.00 AM Netherlands
16.00 PM – 17.00 PM Indonesia
16.00 PM – 17.00 PM Cambodia
16.00 PM – 17.00 PM Laos
15.00 PM – 16.00 PM Bangladesh
16.30 PM – 17.30 PM Myanmar
More information?
Please contact our programme manager Mrs. Jantien Rutte